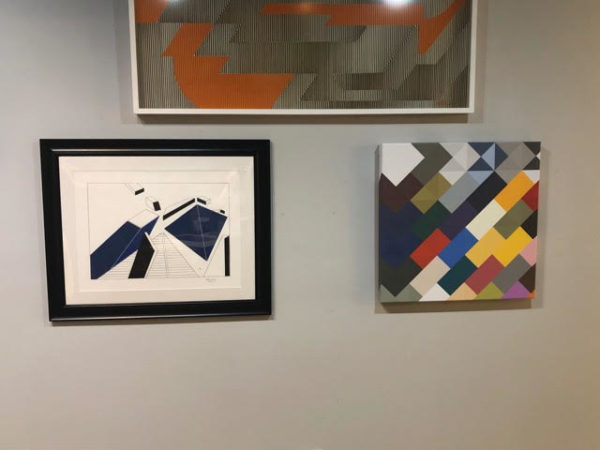 It was so exciting to have been accepted into the 5th Biennial: Origins in Geometry at the Museum of Geometric and MADI Art in Dallas, Texas, US. The exhibition was held from July 26 to October 20, 2019 with a Gala Opening reception on the first night. Unfortunately I was unable to attend the opening or view the exhibition in person as I was recovering from surgery. A staff member kindly took a photo of my work at the Museum. (shown above, on right) It is an original gallery wrapped canvas print – 24″ X 24″ X 1-3/4″, titled: "Harlequin". I would like to thank Mrs. Dorothy Masterson, Executive Director of the Museum of Geometric and MADI Art for her wonderful assistance and also to her staff members, Maryanne and Grace for their help.
http://www.geometricmadimuseum.org/
Also I would like to extend sincere thanks to the Ontario Arts Council for their kind and generous support, allowing me to participate in this exhibition.